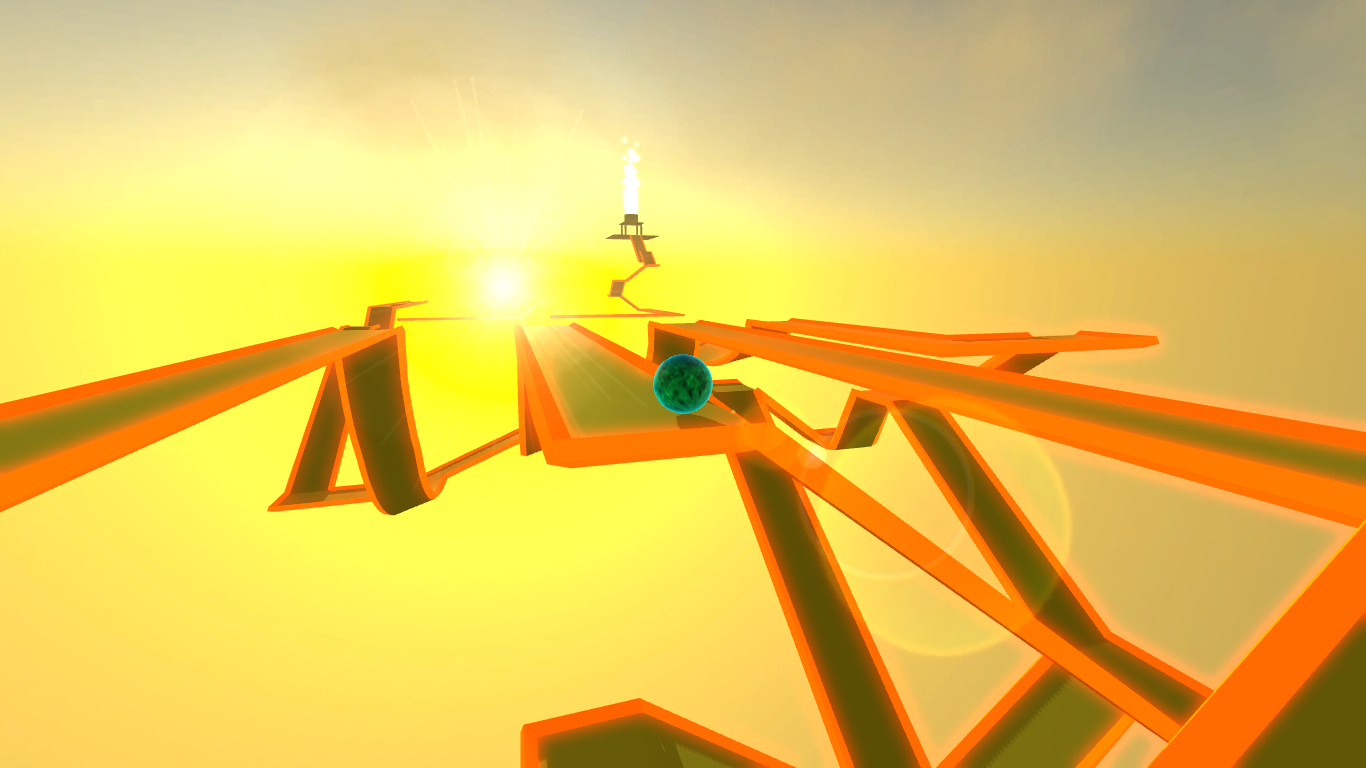 To the Highest Place
Rule #1 is Move to a Higher Place
Do you want to roll a ball with different breath, insane gameplay and gorgeous looking?
This is the game for you. Roll the ball, get to the highest place.
Seems easy to finish the game? I dare you. I bet you'll never.
Controlling the ball
Keyboard: WASD to Move. IJKL to navigate the view. Escape/Backspace to Pause
Mouse: Moving mouse to navigate. Left-click to speed-up time. Right-click to realign the camera.
Joystick: Support joystick, but not been tested yet.
There's no jumping between floors, but it can fly ... with style.
Aim to move higher
... and pick three power-ups.
Each level has a zero-to-five rating system of how well you complete the game. Finishing a level is easy, while completing a level is insanely hard.
Further Development
The game has eight levels. It's likely that it'll not updated nor added unless dozens of people have completed the game or keeps yelling at me to create more. The gameplay however, will be updated frequently depending on feedbacks.
Meanwhile, will you complete the game?
Download
Click download now to get access to the following files:
if you pay $2 USD or more